WHMCS Gateway: Direct Debit Form


This module allows you to collect direct debit details from clients!
You can email the form to clients and have the details automatically saved in WHMCS for payment processing.
The client can view and accept your own Service Agreement.
The client and the WHMCS admin receive an emailed copy of the completed Electronic Direct Debit Request form and it is stored in WHMCS with a date stamp.
Compatible with existing details stored by the built-in WHMCS Direct Debit module.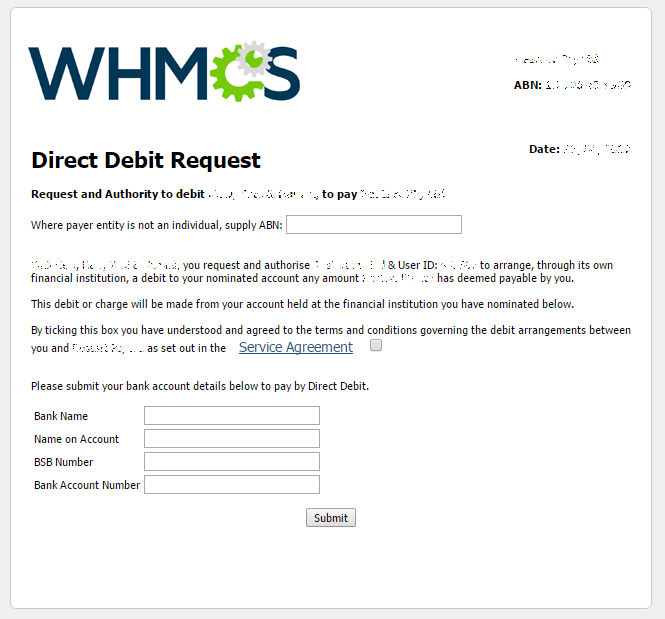 Pricing
Single Module: Direct Debit Form = $60/year
Direct Debit Modules Package: Direct Debit Form ($50) + Direct Debit - ABA File ($60) = $110/yr
Prices are in AUD and include GST.
To discuss, request a demo or purchase the module please Email Us.